"Les Hauts de St Privat" are beautifully situated in the Cevenol countryside of chestnut, holm oak and maritime pine forests, dotted with houses built from schist in the traditional style of our valleys. The site (altitude 650 m) enjoys a Mediterranean climate so you can appreciate the balmy mountain air in all seasons.
This is an ideal spot for nature lovers to spend relaxed holidays or fabulous weekend breaks.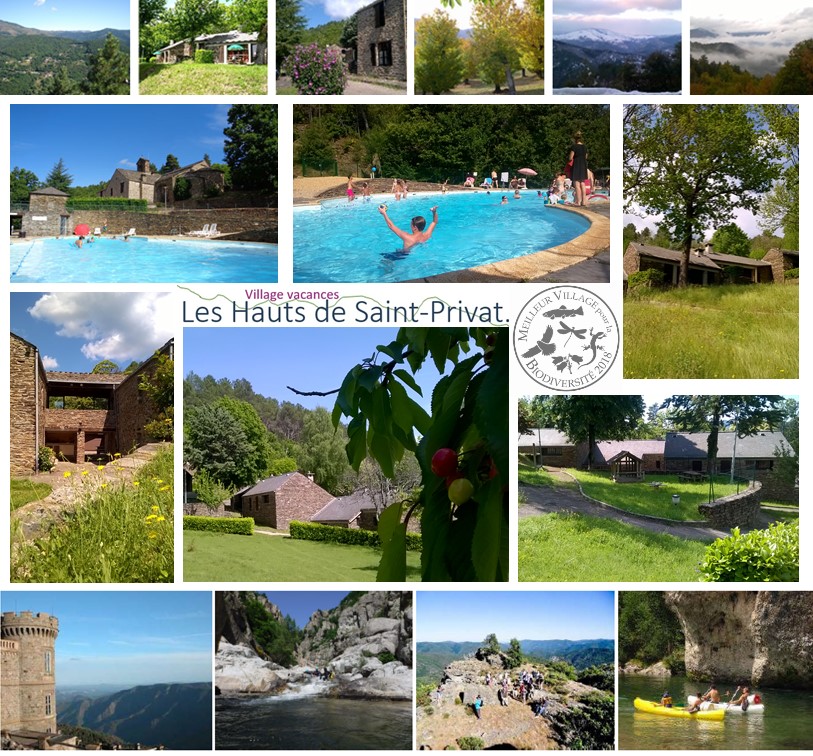 At any time of year, you can immerse yourself in the beautiful countryside with its hiking trails, outings and leisure activities: the Tarn Gorges, Causse limestone plateaux, Mont Lozère, Bambouseraie in Anduze, steam train in St Jean du Gard, and more.
In the summer, the Gardon rivers and many local streams with their clear waters are inviting places to swim or fish.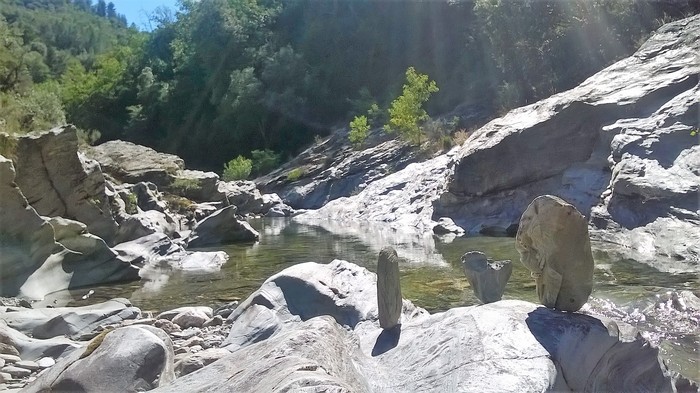 Ideally located in the Cevennes, between Alès, Le Pont de Montvert and Florac, near the Gorges du Tarn, the Mont Lozere and the Causses Méjean.
Saint Privat de Vallongue awarded « Best French village for the biodiversity 2018 »
Village partner of The Parc national des Cévennes. We are located on the peripheral zone
Our village is inscribed on the World Heritage List (Mediterranean agro-pastural landscape)
We belong to the International Dark Sky Preserve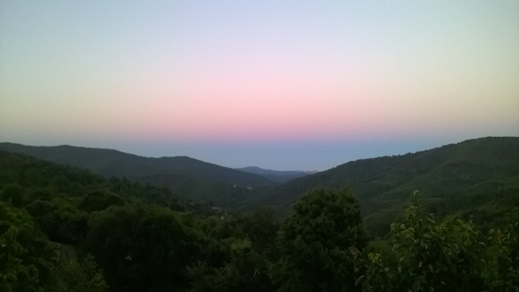 Several walking trails around and from « Les Hauts de Saint Privat »
4 large rooms for your events (each has a capacity of 20 people)
Library, games library and local informations area
Wi-fi at the reception and TV room, but no phone nor TV in the cottages for a digital detox.

We are partner of several providers : canyoning, via ferrata, equestrian centre, canoe-kayak, Armand sinkhole, in order to make you benefit to amazing activities at preferential prices.

HIGH SEASON – from 2d July to 28th August 2022
In Summer : Live Naturally your holidays.
The ideal spot for your family :
Swimming pool with a lifeguard open every afternoon and four mornings per week. This year the swimming pool is open untill the 29th August.
Water aerobics and fitness classes.
Activities for adult : discover our nature, our landscapes and visit farms.
Local market every Sunday.
Snack bar in the holiday village.
Calm and safety : the holiday village is an impasse, no car is passing
Reception desk open every day
Grocery with fresh bread delivered, cash mashine, tobacco, post office in Saint Privat
Bathing spots in the nearby Gardon river.
AND : From 9th July to 21st August : Three clubs for your children from 3 to 17 years. Every half-day and without registration, your children find nature, sports or artistic activities animated by professionals.
And we are also open off season :
IN AUTOMN : TASTE THE CEVENOL COLOURS !
IN WINTER : THE BREATH OF FRESH AIR !
IN SPRING : WAKE UP YOUR SENSES !
Our off season advantages :
Fireplace in every cottage
Preferential prices for groups and entreprises
Short stays possible